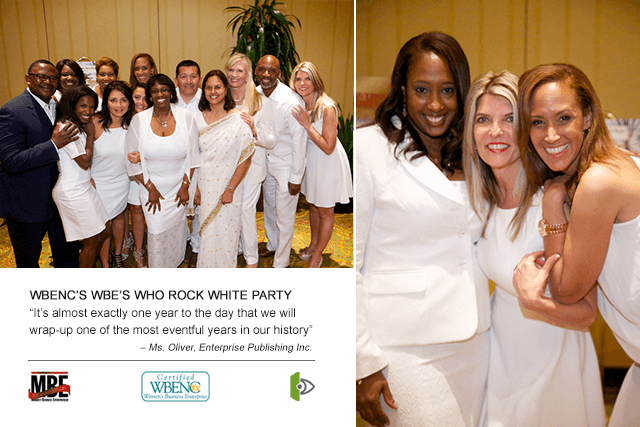 A Spectacular Event to Celebrate MBE's 30th Anniversary!
We were honored to be a part of MBE magazine's 30th Anniversary Wrap Reception, on June 23rd, 2015. Everyone was impeccable in white, as was the theme of "The White Party", celebrating summer like no other in the colorful city of Austin. During the WBENC Conference in June 2015, Barbara Oliver, President of Enterprise Publishing Inc., publishers of MBE magazine, announced the winners of "WBE's Who Rock Contest" held last year.
It's truly gratifying to see organizations like MBE magazine and WBENC acknowledging the quality of work done by women businesses across U.S.