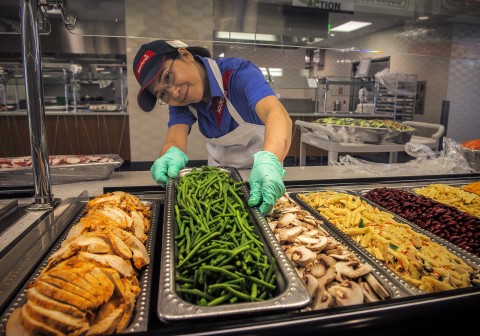 Background Screening For The Food & Beverage Industry
As the food and beverage industry continues to experience trends toward tighter regulations, restaurant owners and managers face corresponding hiring challenges.It's more important than ever to ensure that each employee is properly vetted — and like many other industry professionals, you may have already discovered the hard way that resumes and references are easily faked. Your business deserves an extra layer of protection, particularly If your business involves hiring drivers for deliveries or other purposes.
Our company provides a comprehensive menu of tools designed to optimize the hiring process for best-case scenario outcomes. We'll investigate whether that applicant with the seemingly stellar resume really does have the education and experience he or she lays claim to, we'll sweep the sex offender registries, scour DOT records, provide a social security trace, and perform a thorough criminal background check. We also offer ongoing drug and alcohol screening after the point of hire.
Unfortunate or misinformed hiring choices can make your business go south in a wide variety of ways. Those who are skilled at wreaking discord and havoc can reduce a well-functioning staff to an angry mob, dysfunctional mob in no time at all. You could easily lose key people without even seeing the situation coming. What's more, you could face significant sanctions as well as astronomical financial repercussions in the event that one of your staff became involved in an automobile accident while operating a company vehicle — particularly if it can be shown that you failed to vet that individual before handing him or her the keys. We also provide online training resources to help you develop and cultivate the type of safe, harmonious working environment that benefits both staff and business owners.
Please feel free to contact us at your earliest convenience for more information on how our services can keep you, your business, and your existing staff safe from unvetted hires.