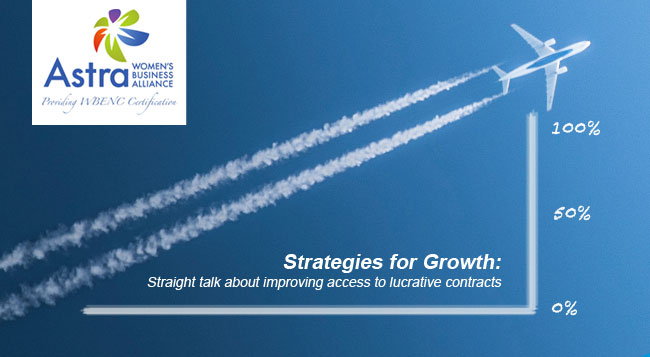 Catch Us at the Washington WBE Economic Summit on July 14th!
Private Eyes Inc. is proud to sponsor Astra Washington WBE Economic Summit being held on July 14th, 2015 at The Museum of Flight in Seattle. We call out all women business owners, corporate supplier diversity professionals, and representatives from government agencies to come forward and provide their support in finding solutions to obstacles that hamper the growth of Washington based women-owned businesses. Be part of the discussions and meet with large corporations like Microsoft, Sound Transit, Starbucks and more.
The event, produced by Astra Women's Business Alliance, will provide business owners a platform to collaborate, share ideas and plan action to bring a change in the current business scenario in Washington. Astra President and CEO, Diane McClelland quotes, "According to the U.S. Census, less than one-third of businesses in Washington are majority-owned by women". An estimated 175,700 Women-Owned Businesses provide more than 150,000 jobs and generate more than $27 billion in revenue, contributing to the state's tax base. Even during the economic downturn, women business enterprises helped to moderate the recession by offering business and job growth in the U.S. The government alongside many American corporations acknowledge supply chain diversification by offering more contracts to women-owned firms.
Women-Owned Small Business Program (WOSB), a provision approved in January 2013 set 5% government-wide contracting goal, but government provides only 3% net contracts to women-owned business. McClelland stated "Access to corporate and government contracts is one of the fastest ways to grow a woman-owned business." The Billion Dollar Roundtable created in 2001 recognized corporations that spent at least $1 billion on woman-owned suppliers. Astra members AT&T, Boeing, Johnson & Johnson and Microsoft among others have achieved this level. The July 14th summit will identify issues in the procurement process with panels addressing "How to Be Successful in Earning Business from Major Companies" and "Corporate and Government Perspectives: Future Demands and Expectations of Suppliers." Solutions will be discussed in a round table format.
The summit culminates with a multicultural celebration and networking opportunity with large corporations. We look forward to meeting you at the Summit. Write to us and we will be happy to connect with you during your visit!