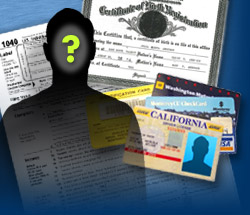 Professional License Check – Leave It To The Pros
Certain professions require professional licensing. Employers need to take special care in hiring individuals who have the proper licensing and who have a clear background in the profession. This proactive approach prevents them from hiring someone who doesn't have a license. It avoids potential embarrassment and saves everyone time.
Doing a professional license check is reassuring on both sides. From the company's perspective, a license check verifies the person being hired is qualified and is a low-security risk. From the new hire's perspective, it shows that you care to hire only the best people and that you take security very seriously.
Leave License Checks to the Pros
Now, you might think a quick call to your state's licensing board would be enough to check if your potential hire's license is up to date and clean. Every board has its own regulations on what kind of information it makes public and what is not. You need to have a professional complete the license check as part of a larger background check. That will ensure your new hire has a valid license and a clean background in the profession.
The professionals will provide you with a complete background check on potential new hires. They will do the deep research to verify the license is valid and up to date. They will also look into the potential new hire's background to make sure what they claim to have done is actually what they have done.
What Can You Expect from the Professional
All you need to do to get a license check done is to provide identifying information about the potential new hire. The professional will do the rest. Most of the time, you will get the results of the check within a couple of days. If there is a weekend or holiday, there might be a slight delay. But, you will receive a full report on the potential new hire, giving you the information you need to make an informed decision on who to hire.
Jump to top