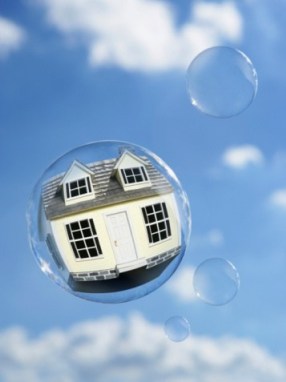 Are We Getting Closer to Another Housing Bubble?
Home prices in most of the metros in fourth quarter of 2013 looked undervalued and this is the reason that some people are still questioning whether the market is getting closer to another housing bubble like it did back in Q1 of 2006. The statistics collected by Trulia's Bubble Watch suggested that home prices nationally were undervalued by just 4% in the fourth quarter of 2013 compared to quarter one of 2006 when it was undervalued by approximately 39%. This report proved that the market is nowhere near a housing bubble and the concern is only due to other factors that are affecting the progress of housing market.
Unlike the mid-last decade, there is no over building as such but main reason for slowdown is the rising price of homes that buyers and lenders are having a tough time coping with. Back in 2004 it was not so difficult for people to get mortgages for new homes because of the economic stability at that time. However, the recent economic downturn has forced many lenders to think twice before lending money to borrowers as they are trying to secure themselves from the after effects of this recession.
The home prices have gone up significantly in spite of the marginal increase in average income of most people and this is the reason that lenders have started conducted stricter checks on applicants who apply for a mortgage. Lenders are not just doing this to see if the borrowers can afford the home that they are planning to buy but are also doing this to make sure that borrowers will be able to deal with the rising prices and future economic challenges as well. This is one of the reasons why home prices are only overvalued in 17 of the 100 largest metros, even when construction is fairly low compared to the last decade.
The percentage of the homes that are overvalued in the fourth quarter of 2013 is 4% which is quite low compared to 24% in Q3 of 2004. In 2004, 99 of the 100 largest markets in metros were overvalued out of which 74 of them were overvalued by 10% or above. Today only 17 of the metros are overvalued with just 2 of them being above 10%. This clearly shows that what people are calling another bubble is actually just a post-crash rebound caused due to low construction and tight mortgage credit. This is probably the reason why the housing market is not progressing as it was expected.