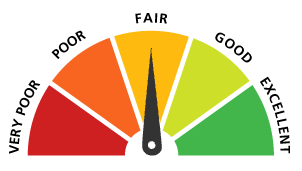 Business Loans For Any Credit Rating!
Not every business is able to keep a stellar credit rating. Past due receivables, rising insurance rates and unexpected problems with equipment can quickly reduce an A+ rating down to a C. Through no fault of the business, money still needs to be borrowed to get past these inevitable bumps. Find out how most companies get beyond the hurdles and remain successful with financial aid.
Invoice Factoring
Invoice factoring was once frowned upon and hard to find. However, trends have changed and this is a very helpful aid in spending less time on cash flow problems. Specifically, a third-party company takes the burden off of your office staff in chasing down past due accounts and also gives you the money that is due you. This enables you to be better equipped to manage a budget.
Online Business Term Loans
The days of pleading with local bankers for capital funds is over. As long as a good business plan has been established and goals are being met, there are many online lenders that want your business. The APR range can vary significantly, depending on short term versus long term and your ability to pay. This is a great method for start-up or expansion financing.
Line of Credit
Knowing that extra cash is available for unexpected expenses or slow receivables can be solved by applying for a line of credit. This type of load takes responsibility and the ability to meet goals. There is no interest charged until funds are actually tapped into. Repaying these loans in a timely fashion can increase your credit standing quickly, plus provide a nice emergency fund.
No one can foresee the future when it comes to operating a business. However, by looking to these forms of needed financing, you will be prepared to meet any problems with ease, regardless of your credit score.