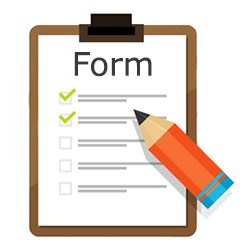 How Lenders Can Benefit From 4506-T
Fannie Mae and Freddie Mac require mortgage lenders to obtain an income tax transcript from the IRS for each loan applicant. The tax transcript is necessary to verify the income of the borrower. Lenders can remain in regulatory compliance and ensure the quality of their loan underwriting by using IRS Form 4506-T to request tax transcripts.
Form 4506-T allows a prospective home buyer to authorize a third party to receive the tax transcript. The name and address of the mortgage lender is entered on the form to designate the lender as the third-party recipient. Form 4506-T is essential to a lender because a tax transcript contains data from all the supporting forms of an income tax return.
Comprehensive nature of a tax transcript
Many home buyers are somewhat familiar with their Form 1040, but they may not be able to locate the other forms that comprise their tax return. By requesting a transcript with Form 4506-T, a lender has access to the entire tax return. For instance, a mortgage applicant may have filed additional forms to report rental income or business expenses.
Availability of multiple years
Lenders may need tax information for more than one year to obtain a clear picture of a loan applicant's financial history. Form 4506-T can be used to request a transcript for up to four separate tax years. In addition to transcripts for individual tax returns, transcripts can also be obtained for partnership returns and corporation returns.
Availability of informational documents
In addition to income tax returns, Form 4506-T can be used to receive copies of informational returns such as Form W-2 and Form 1099. Since these informational documents are provided directly to the IRS, the use of Form 4506-T provides further verification of the income of a loan applicant. Lenders can request transcripts by contacting a provider of IRS tax transcripts.