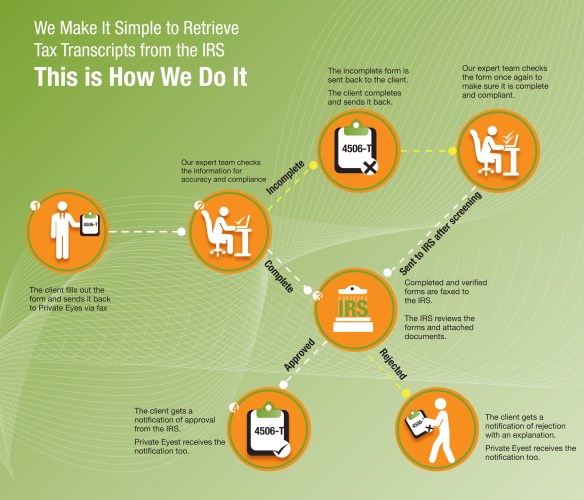 Our fast and reliable Tax Transcript retrieval process from IRS
At 4506-Transcripts.com, my team is constantly looking for solutions to simplify 4506 form retrieval process from IRS. It makes a big difference between closing or loosing a home mortgage or a bank loan if stuck in this cycle. We focus on getting accurate information on paper from our clients and verify it thoroughly before submitting it to IRS.
I think one of the things that sets us apart is our highly trained staff. We have been successful in creating a smooth workflow to curb down unexpected surprises and reduce rejections. Next time you are out there getting a home loan, follow these steps for a quick tax transcript retrieval from IRS.
VP Operations, Nenita Reyes.