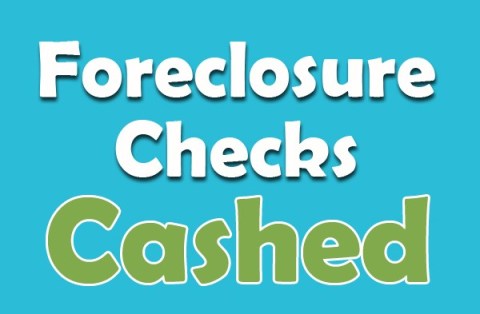 Foreclosure Checks Worth $2.6 Billion Cashed!
Independent Foreclosure Review Settlement has seen about 3 million people cashing or depositing $2.6 billion+ in checks. The regulators were eyeing on finalizing the settlement by the end of summer. It went on as a mass mailing that was under a massive deal with 13 mortgage servicers. The large numbers of consent orders signed by prudential regulators and mortgage services in 2011 led to a huge probe that ended with this settlement. All the investigation work was processed by third-party consulting firm and was intended to find and document foreclosure-processing issues in each individual loan file.
The expenses for whole process were around $2 billion but it churned out a $9.3 billion settlement that ended the reviews. Another $3.6 billion were put aside for the borrowers. According to the Office of the Comptroller of the Currency, $4.2 million checks have been issued in relation to 13 mortgage servicers. An agreement between Federal Reserve Board and GMAC Mortgage led to a payment of $230 million to 232,000 borrowers.
However, the debate of IFR settlement hasn't been sorted out and the lawmakers are still looking at details of the process.
Thomas Curry, Comptroller of the Currency, said earlier this year, "agencies came to the realization that maintaining our course would significantly delay compensation without appreciable benefit to the affected borrowers. I decided we needed to change direction, and the Federal Reserve came to the same conclusion."
Our Take: It is interesting to see that a lot of tax payer's money is being spent on organizing this settlement where the settlement amount is almost half the spent on it.