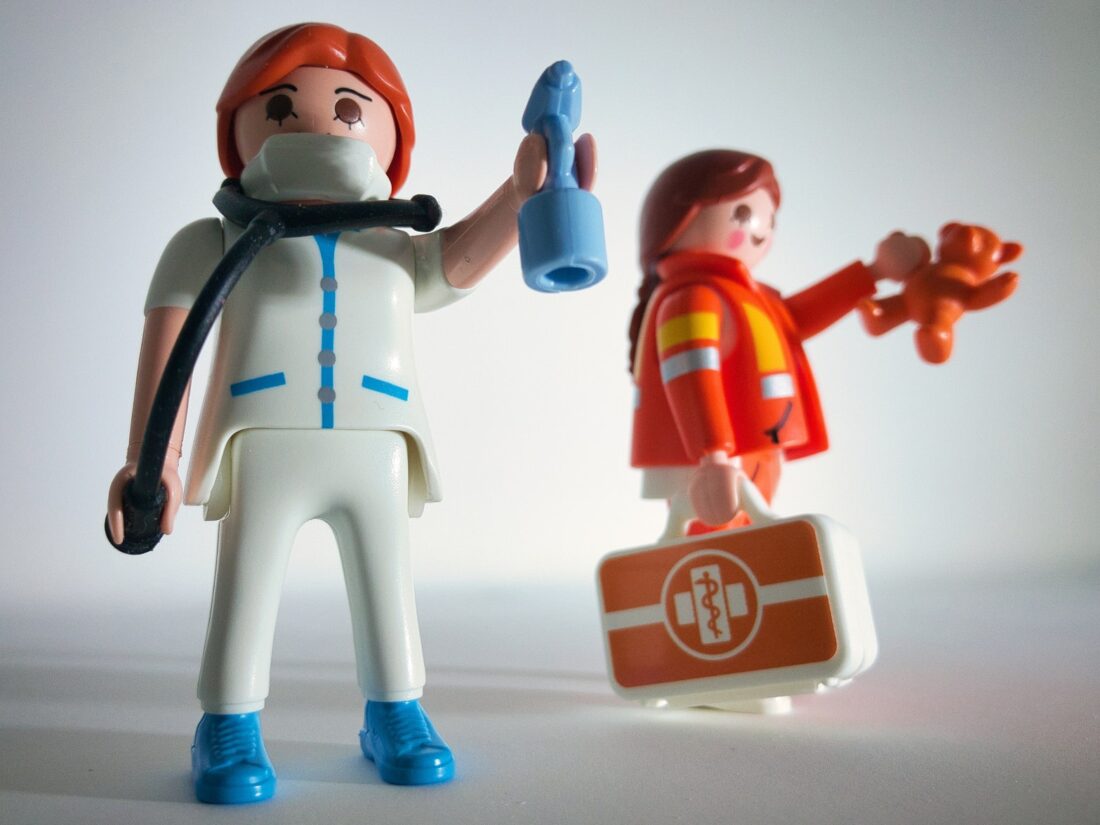 Background screening & the healthcare industry
Background checks are an important part of the hiring process. This is especially true of the healthcare industry, where workers have near-constant access to highly confidential information.

Still, unqualified healthcare workers do occasionally slip through the cracks even with a background check. This can happen when healthcare employers do not conduct thorough background checks. The Office Inspector General, Health and Human Services (OIG), for example, discovered 25,600 job applicants in 11 states were ineligible for long-term care positions.

To ensure that ineligible applicants do not join their teams, companies in the healthcare industries should look for a background check provider that can help them build a safer workplace for their staff and their patients which might include:
Social Security Number Trace Report
This report helps reveal the applicant's date of birth, previous addresses, and veracity of the social security number provided.
County Criminal Search
This search looks up felony and misdemeanor convictions on a potential candidate. Our team of well-trained criminal team will determine if any convictions exist on potential applicants.
Multi Jurisdiction Search
This database includes information from county courthouses, state court support agencies, state and local corrections departments, and more. This database gives criminal researchers an overview of possible criminal history.
Healthcare Sanction Search
This search looks up multiple databases to help avoid working with those sanctioned from participating in Medicare, Medicaid, or other federally funded healthcare programs.
Government Watch List
In compliance with the Patriot Act, this search helps employers identify prohibited entities and individuals linked to classified government watch lists or terrorism. The information gathered provides both national and international information.
Sex Offender Search
This search verifies whether a job applicant is a registered sex offender. It is especially important for pediatric healthcare providers whose work predominantly involves young children.
Professional License/Credential Check
This check is necessary for roles that verification of their license and/or credential is required. They offer confidence that the applicant you are hiring meets the necessary and professional qualifications necessary to do their job.
Education Verification
This service confirms an applicant's dates of graduation or enrollment and other follow-up questions outlined by the client.
Employment Verification
This service is used by companies to verify title/position and dates of employment.
National Practitioner Database Search
This database verifies if a healthcare provider has any medical malpractice payments and adverse actions. This database can help reduce fraud, abuse, and increase healthcare quality.
Drug Screening
Screening applicants for drugs is recommended to sustain a drug free workplace no matter the size of the industry. Private Eyes offers multiple drug screen panels to support you and your business needs.  
With over 50% of our clients coming from the healthcare industry, Private Eyes can help you build a compliant program to increase your workplace safety and build a compliant program.
Need a thorough background check? Speak to an expert to learn more.