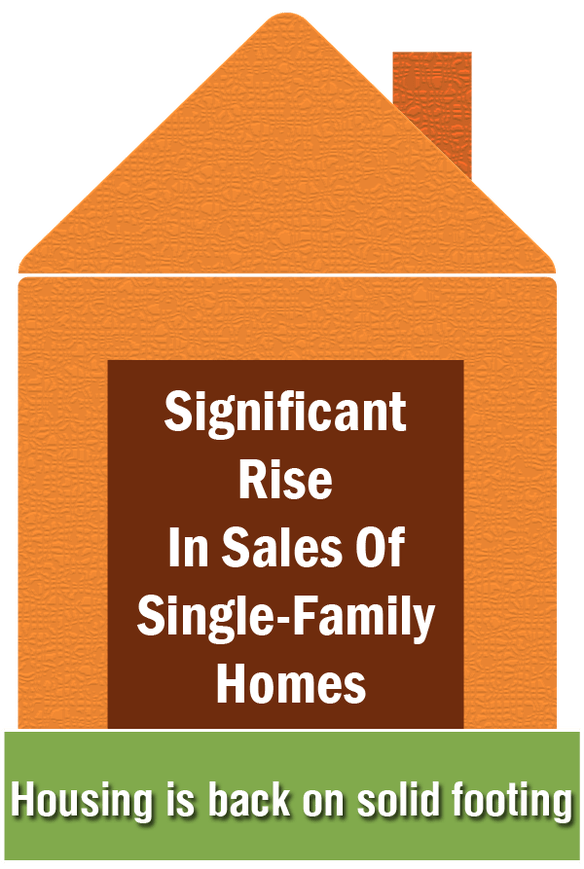 Significant Rise In Sales Of Single-Family Homes
With reference to the latest reports from HUD and the U.S. Census Bureau, it has been noted that a rise of 2.3% in sales of single-family homes has occurred. The sales numbers are higher than the previous month and show a significant progress.
The sales prices of single-family homes are getting stable in the local market, which is helping to motivate buyers into buying property. Property Builders and agents are also reporting that the spring season is turning out to be profitable and the consumers are becoming more and more confident in buying properties.
However, the cost of construction is getting higher with each passing day due to the shortage of building material supply. The cost of labor and shortage of materials is also contributing to the rise in property rates. This reason can also be the cause of greater urgency among the buyers.
The housing market conditions are improving consistently and these figures justify government's efforts during the past year. We still expect to see more growth in the conditions to make the market fully stable and profitable for both the buyers and sellers.
Rise in new-home sales (figuratively):
· 3% in the South
· 10.8% in the West
Fall in new-home sales (figuratively):
· 4.8% in the Midwest
· 16.7% in the Northeast
The upward trend in sales of new homes is expected to last longer and exceed the current figures.
Quicken Loans Chief Economist, Bob Walters quotes "It's official: housing is back on solid footing."