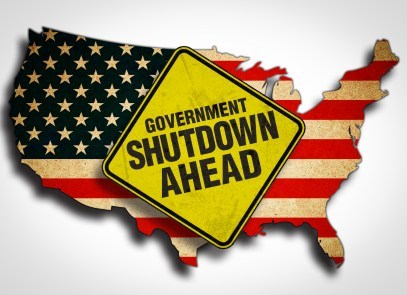 Housing Market May Suffer Due To Government Shutdown!
Government shutdown can cause many problems and can affect large number of areas. The housing market has seen great improvements in the last months and industry experts were expecting this to improve till the end of this year. However, this government shutdown has changed the whole scene and the year that was earlier looking productive for the housing market may cause some loss too. Initially, the housing market was being considered unaffected by the government shutdown, but the IRS is closed and that means lenders cannot verify any tax information. Therefore, every process comes down to a standstill and can result into loss as well.
Any borrower applying for mortgage is required to provide some papers that are essential for the lender to verify IRS. This process involves the lender going to IRS for verifying employment of the borrower and also requests a 4506-T tax verification transcript. According to Don Frommeyer, President of the National Association of Mortgage Brokers, "Without access to tax transcripts and relevant information that must be verified by these agencies, it may not be possible to complete the loan verification process. Thus, the lenders working through the shutdown may come to a standstill while processing loans."
The closing process will be possible for only those borrowers who are already having an approval, but if a lender wants to verify every detail just before the closing, then the whole process may get cancelled or re-scheduled. This situation will not only affect mortgages and refinances but home sales as well and may linger on for quite sometime
The improvement graph of the housing market may take a dip in the coming months and we would definitely want to know your views and suggestions in the comment box below.